Projects
I make high-quality applications and work with cross-functional teams to create amazing experiences
Mobile | Web
Google Search Design System
Design new components for Google Search, the most visited website in the world, with an average of 80 billion monthly visits and 90% of the market share!
As a Senior UX/Visual Designer, I create and standardize design language for mobile and desktop devices, focusing on enhancing usability and producing highly scalable components. These components are also used as a blueprint for the new Google AI Search (announced at Google's yearly I/O conference). And they seamlessly integrate with user-selectable custom color palettes introduced in the recent Material You!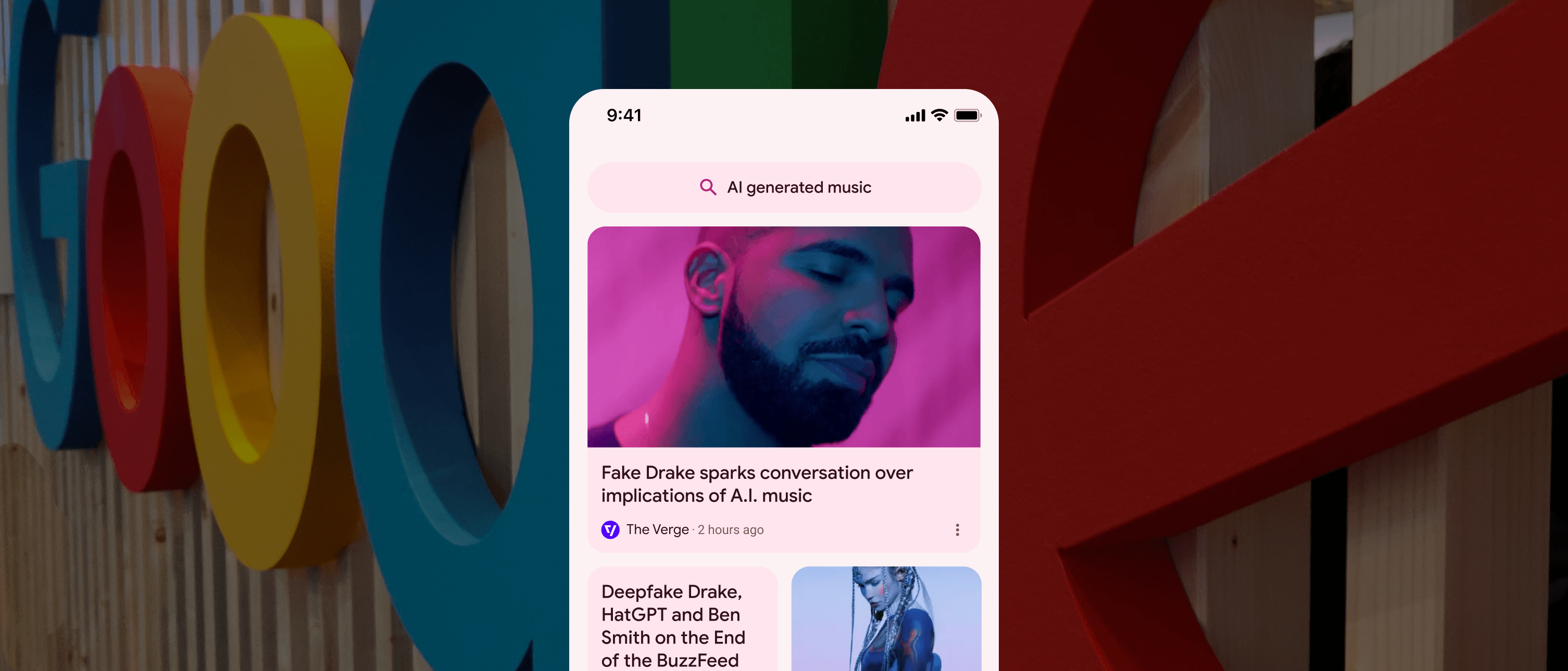 Mobile | Web
Facebook Groups
In 2022, I joined Meta's Product and Governance team to contribute to Facebook Groups. Designing for 2.9 billion monthly active users was an incredible experience. As a Senior Product Designer, I conceptualized and designed new solutions to enhance community interactions, fostering interest-based connections.
The solutions I worked on helped to ease the management of new immersive features in today's digital landscape. The goal was to support community creators to build well-governed communities with a strong culture.
Web | Android | Clover
Opensalon
®

Pro
Opensalon
®

Pro is the state-of-the-art Salon Management and Point of Sale software used in Regis hair salons, including Supercuts and SmartStyle. Built for both Web and Android rugged ELO devices, it features real-time bookings with seamless integration with Opensalon

®

demand-gen platform and other sources, including Apple Maps, Amazon Alexa, and Reserve with Google.
As a Product Designer on the project, I was responsible for the concept and design of Opensalon
®

Pro. With more than 1000 active design screens, this complex system provides a one-stop solution for beauty salons. Launched in August 2020, the project is rapidly taking over the market.
Custom Devices | Android
Opensalon
®

Check-In
This app helps businesses to check in customers for appointments. It runs on Clover
®

and blends perfectly with Clover payment processing for a quick check-out. Carefully tailored to make the check-in process intuitive and straightforward, it also collects additional customer information and offers a subscription to promotions.
Built as an addon to Opensalon
®

Pro, it takes this salon management system to another level compared to leaders on the market today. My job was to conceptualize and design the Check-In app used by millions of customers across the US.
Voice UI
Opensalon
®

Alexa Skill
Helps users book hair services at thousands of salons, including Supercuts and SmartStyle. An Amazon skill was an excellent opportunity for Regis to try out new business channels. Also, it was a chance for me to improve the skill creation process with a prototype that contains skill instructions rather than a flowchart diagram. Opensalon
®

Alexa skill brings a joyful experience whether searching for products or just booking a haircut. And since this skill can interact name-free, you can just say: "Alexa, I need a haircut"!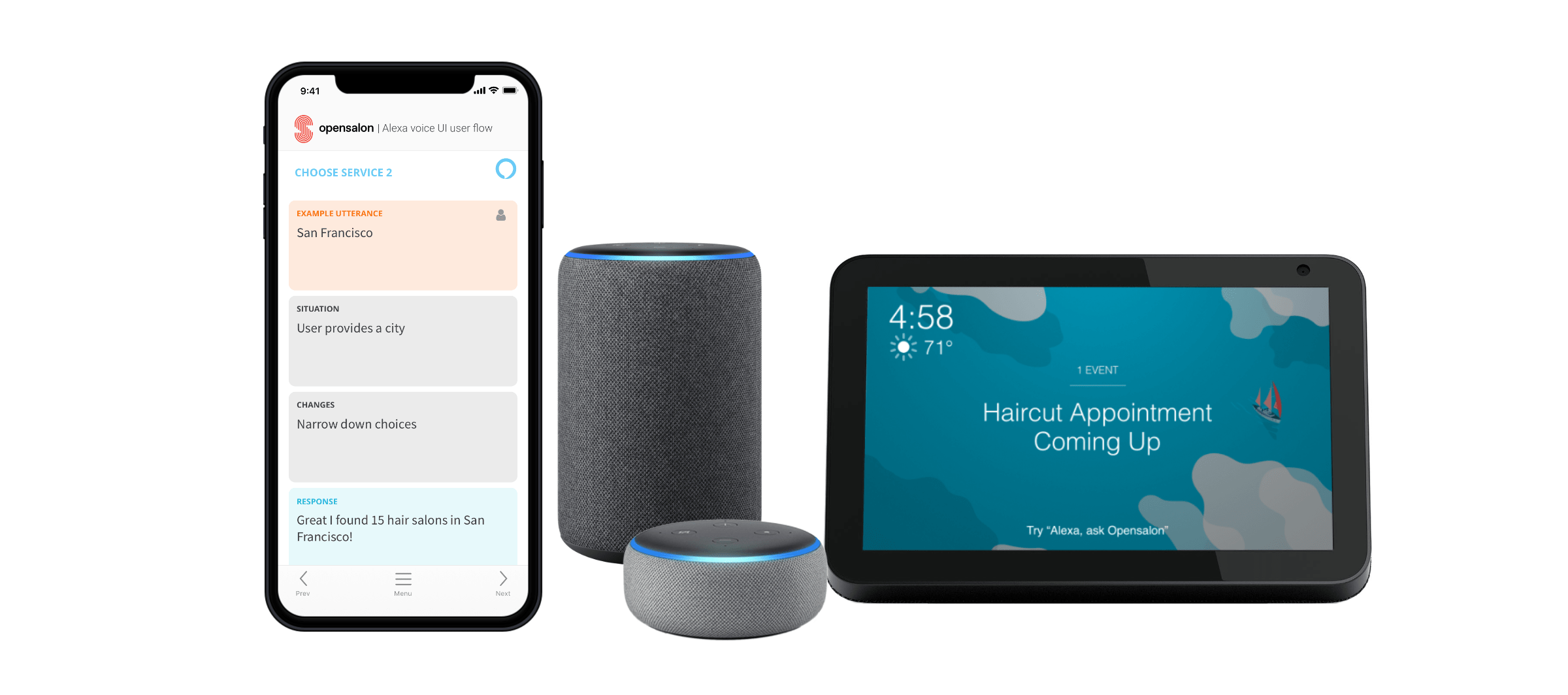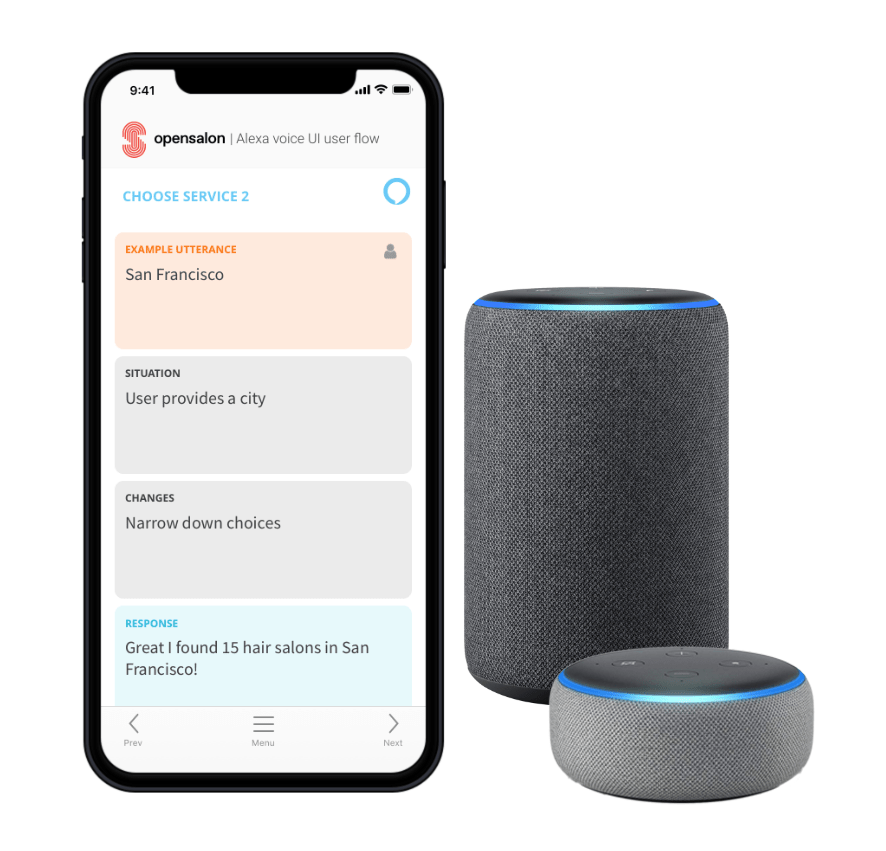 iOS
Opensalon
®

booking on Apple Maps
Regis Corp expanded the Opensalon
®

project with an Apple Maps extension to ease the process of searching for a salon and booking a haircut.
As a Senior UX Designer on the project, my job was to design a booking process in Apple Maps to help users conveniently book a haircut appointment at more than 8000 hair salons in the US.
iOS | watchOS
Safety S - Improving safety in the mining industry
Apple iOS + watchOS app designed for Barrick Corp, one of the world's largest gold mining companies with a market cap of more than $28 Billion (USD).
Safety is an essential component of any healthy workplace. My job was to design an end-to-end user experience to track employee safety awareness. Large touch targets enhance the tactile input, and the dictation-ready interface helps complete the job quickly.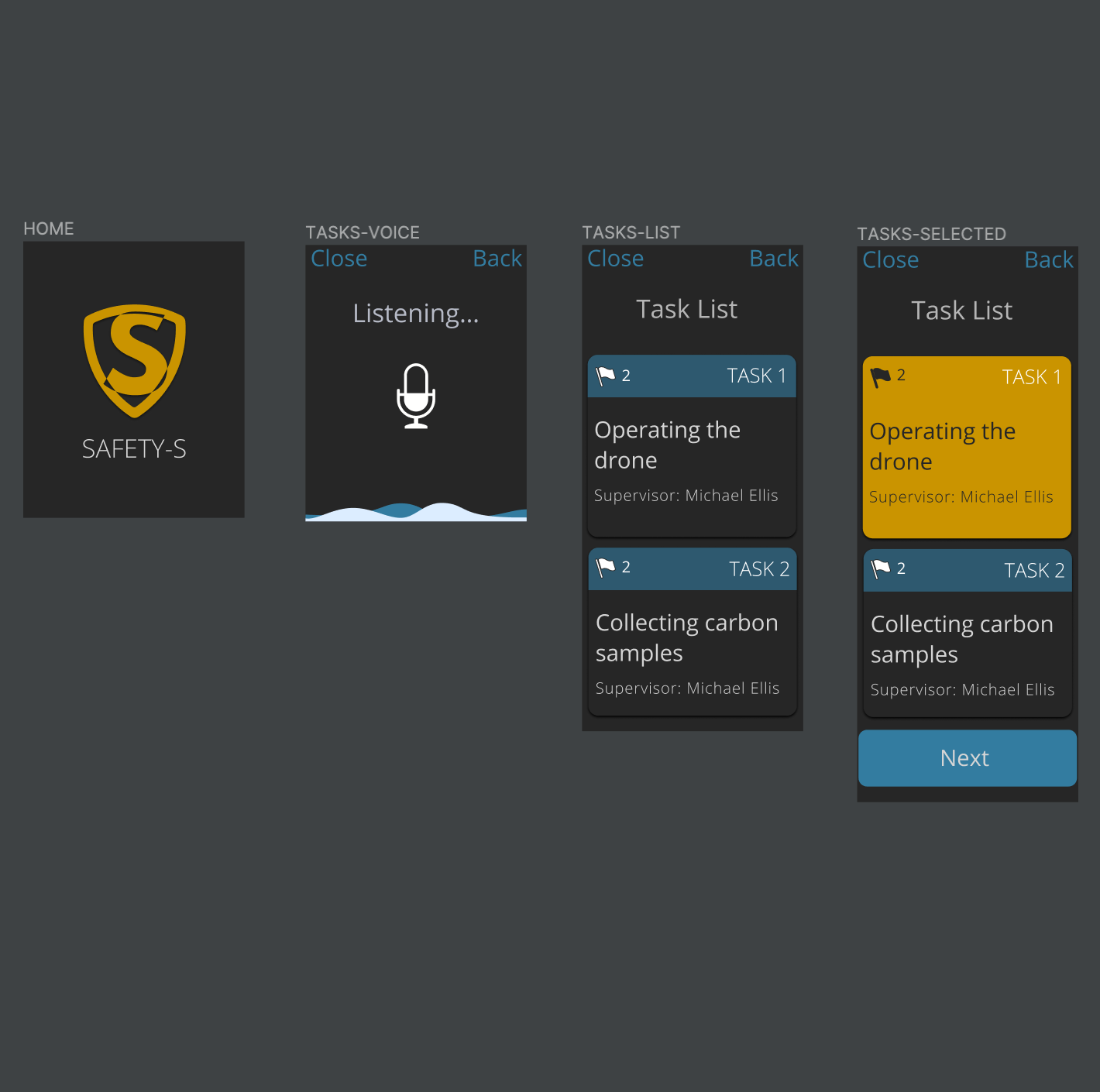 Safety-S Custom App for Business is created to greatly impact saving millions of dollars in liability insurance. Tracking, analyzing, and improving employee safety awareness can prevent accidents and save budget. The iOS app is conceptualized at Unearthed Denver. Custom icons are made from Swifticons, Freepik and Smashicons icon sets.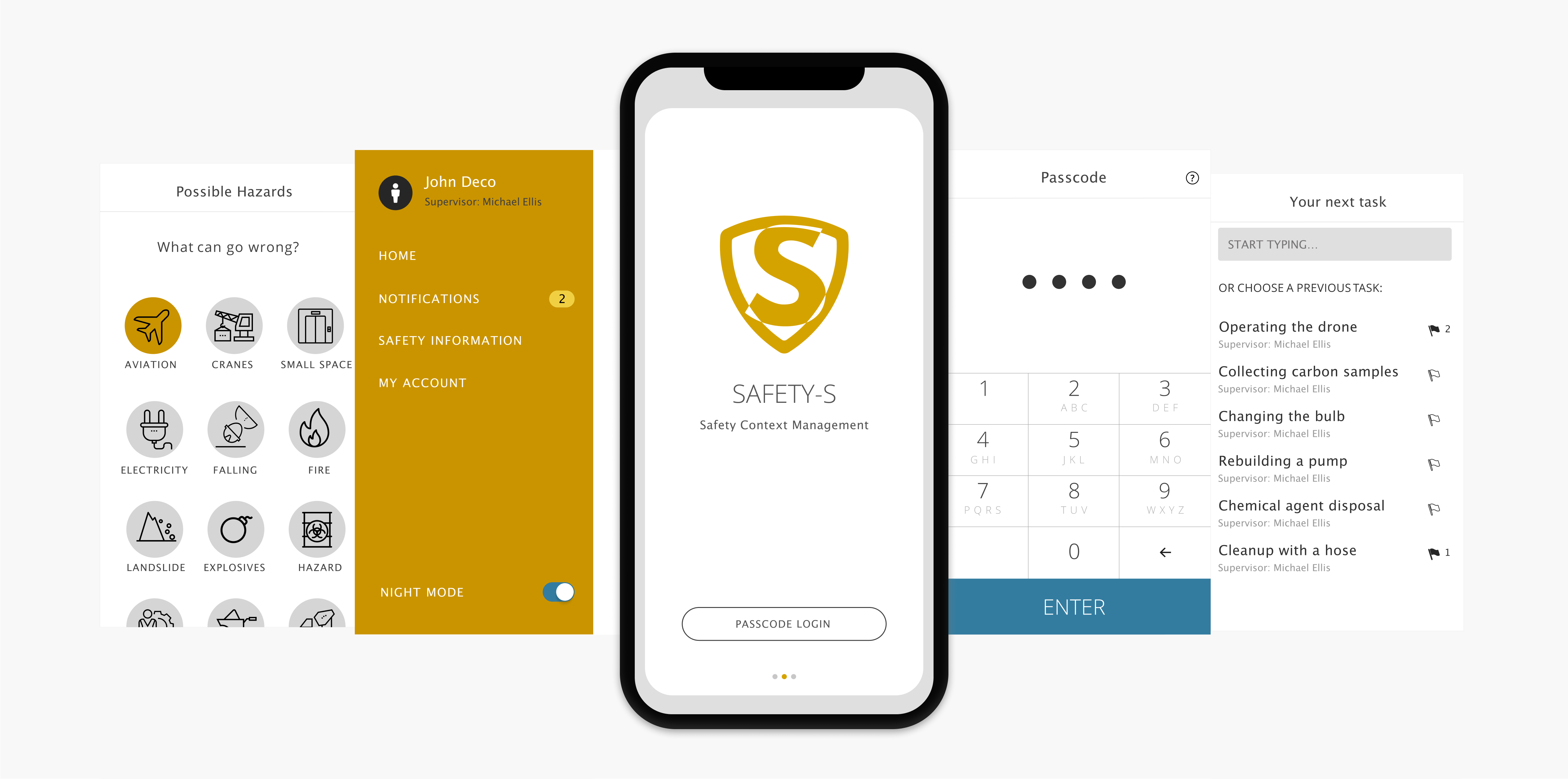 Automotive
SIC app - Improving production in the largest gold mines in the world
Short Interval Control (SIC) is a process for identifying and acting on opportunities to improve efficiency. Designed and developed in Barrick's software development center CodeMine, this app replaces radio communication for standard and remotely-operated vehicles. This helps tasks to be executed faster with peer-to-peer communication.
My job was to conceptualize and design the UI for the app, and conduct usability testing. The app is serverless, runs on AWS. Color schemes are created for specific mine site conditions and meet WCAG 2.0 AAA (highest) standard for visibility, safety, and maximum production. The app is in use in Barrick's gold mines in Nevada.
Working shoulder to shoulder with mine operators to develop a hi-tech digital tool that makes mining more efficient was an incredible experience.
Style Guide | Design System
Style Guide for Barrick
As part of Barrick Corp, I worked on multiple projects in the mining industry. My work includes user interface design, user flows, research, and usability testing. One of my responsibilities was creating a style guide and a design system for Barrick's internal software.
Massive machines in closed and open pits, extreme weather, and reduced visibility added complexity to the project. I tailored the system to improve safety, reduce training, and increase gold production. Style Guide is also available as a clickable prototype.
Web
Predictive Maintenance
Barrick Corp, the largest gold mining company in the US, possesses a massive fleet of various vehicles. Having a predictive maintenance system in place is crucial for avoiding unexpected issues, preventing accidents on the field, and preventing loss in production. My responsibility was to design the Predictive Maintenance platform used by operators in control centers. The system reduced vehicle malfunctions in the goldmine by a large margin, directly increasing gold production.
Our team collected more than 1TB of data per day from sensor-equipped vehicles. Data Scientists further used this data for machine learning algorithms which helped track and monitor vehicles costing millions of dollars each. Details of this work are confidential as they directly show Barrick's assets, personnel, and gold production levels.
iOS
Moon Tips - use the energy of the moon to your advantage
Lunar energy helps us achieve physical and spiritual well-being, promotes body healing, and boosts life energy. Aligning with natural cycles helps restore balance and harmony to the mind, body, and spirit.
My job on the project was to design an end-to-end user experience in the iOS app, conduct usability testing on a high-fidelity prototype, and work with developers on implementation.
iOS
Chilight - Mobile app for service requests
As part of Designer & Gentleman, my job was to design an app that simplifies sending service requests to electricians. We worked closely with Highlights Chicago to design an MVP in record time. My design solution uses only tap gesture and dictation to submit a request for service in 3 easy steps.
Typing is also possible but not needed. For a quick service request, all you need to do is to take a picture, dictate, tap to be geolocated, and send!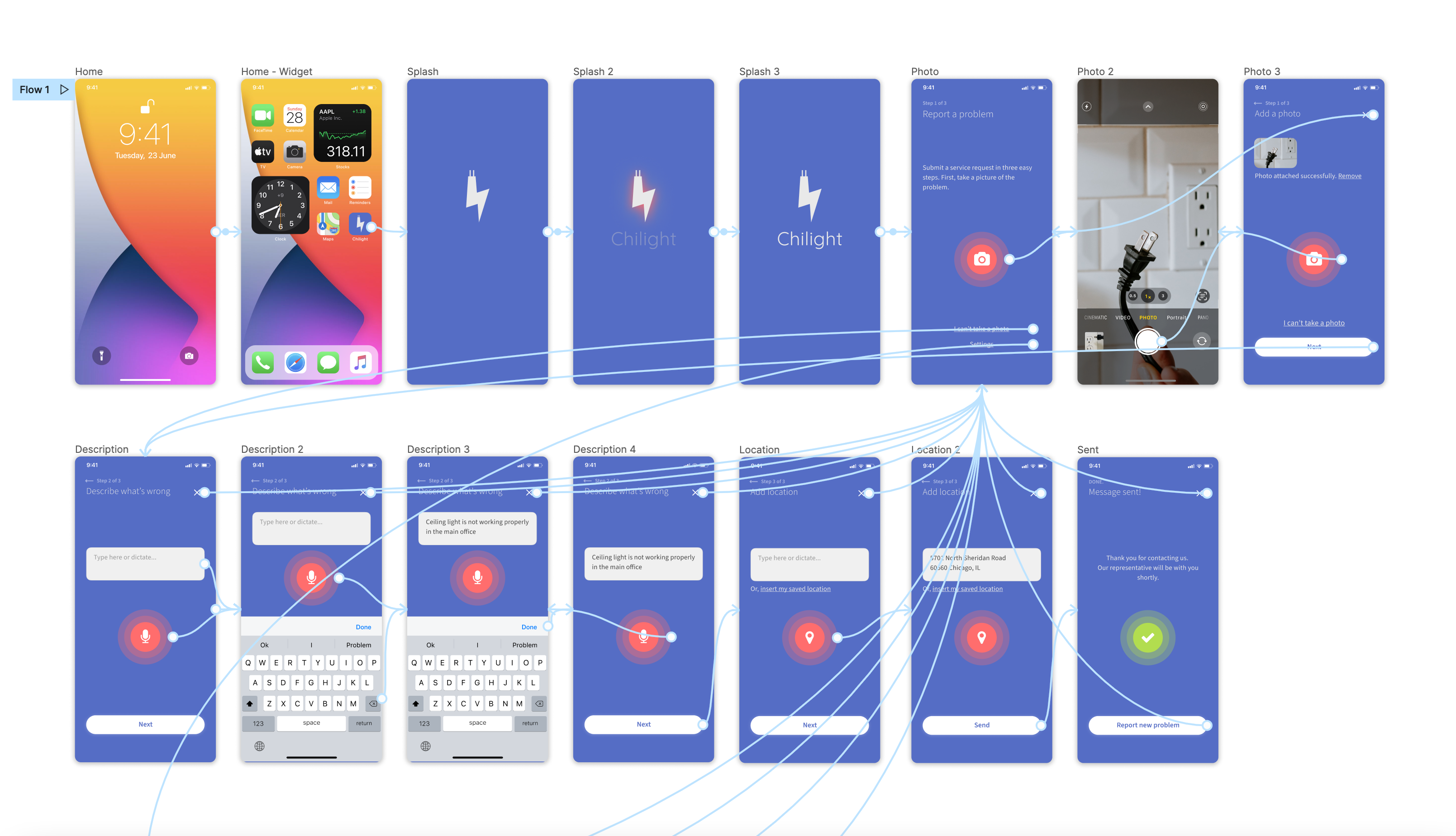 VR | 3D
VR Video Player - Improving UX in 3D environment
Concept Video Player app designed for popular VR headsets, such as Oculus Go/Rift, Playstation VR, HTC Vive and Samsung Gear VR. The goal was to create a user-friendly interface that makes watching effortless in virtual reality and metaverse environments.
To provide fast navigation and intuitive controls for finding and playing videos, the app is specifically designed for the remote control input method by featuring large "remote targets" in strategic areas, making it easy for users to quickly and accurately interact with the app.
iOS | Android
VISA My First Score - Improving financial responsibility
iOS/Android app for Visa helps educate youth about the credit scoring system. It also improves financial responsibility for the target group of 30 million people in the US without credit scores.
My job was to design an end-to-end user experience and help make the scoring system fun to learn, with a distinctive Visa look and feel. MVP presented at "Money 20/20", Las Vegas 2018.
Web
Syrinx - Innovative environmental design and construction group
Syrinx wanted a redesigned website solution with improved visibility and accent on speed and SEO ranking. My job was to work with a third-party research team to evaluate competitors, ideate with To & Fro Studio on a design solution, and then develop and deploy a mobile-first solution.
My work also includes cloud server setup, deployment, and SSL setup. On performance and SEO tests, Pingdom and Woorank, respectively, the website ranked first compared to leading competitors, including AECOM (#157 in the 2019 Fortune 500 list). Launched in 2017.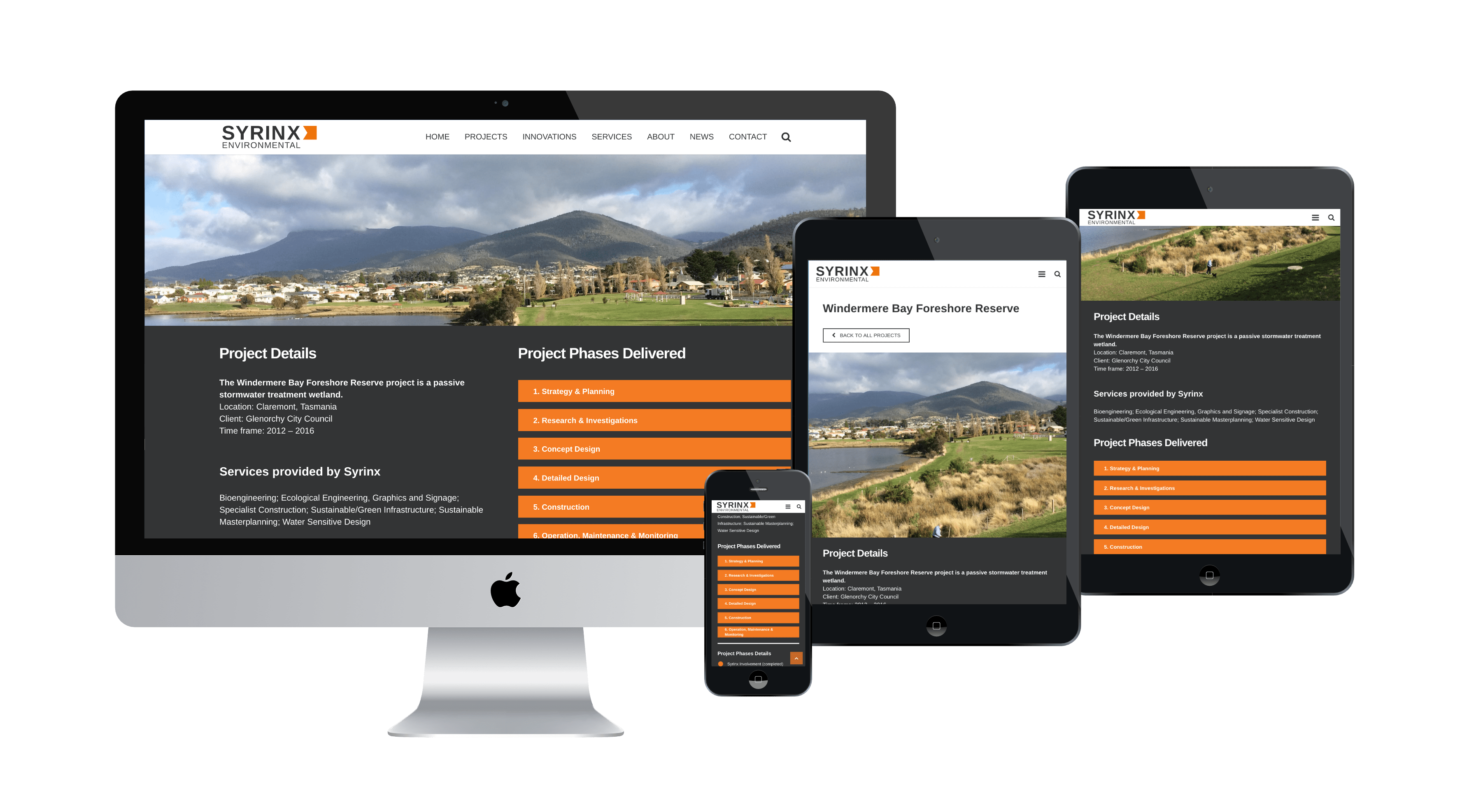 Digital Print
T.Yoga - Available in bookstores
I had an amazing time creating a printed + digital book for my client. The printed version is available in bookstores in Europe. Complete digital version available on ISSUU. The front cover screenshot is below.